Ongoing Project
Komatsu Airport Taxiway Improvement Project
We are improving some taxiways that show severe deterioration (i.e. cracks) in Komatsu Airport.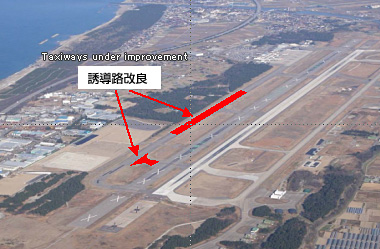 Sea Wave Information in Ports
(Real-time)

You have access to the real-time wave information at all ports in Japan. Broadcasted by The Nationwide Ocean Wave information network for Ports and Harbors (NOWPHAS)

You can check the information of waves in the Hokuriku region from your mobile phone.