About the Office
Overview
Our office is one of the local branch offices of the Ministry of Land, Infrastructure, Transport and Tourism. In the jurisdiction of the office, Ishikawa prefecture, we engage in the development and maintenance of Port of Kanazawa, Port of Nanao, Port of Wajima and Komatsu Airport to support the growth of the region.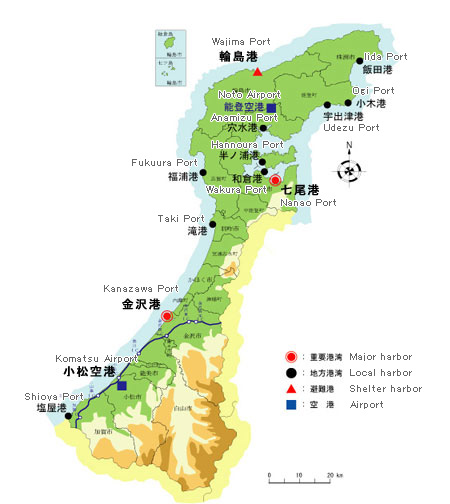 List of Contents
Sea Wave Information in Ports
(Real-time)

You have access to the real-time wave information at all ports in Japan. Broadcasted by The Nationwide Ocean Wave information network for Ports and Harbors (NOWPHAS)

You can check the information of waves in the Hokuriku region from your mobile phone.