Port of Nanao
Overview
The Port of Nanao is in Nanao city located near the center of Noto peninsula. It has thrived as a port since old times. It faces Nanao Bay and Toyama Bay, and uses Noto Island as a natural breakwater. It serves as a lumber distribution base that support lumber industry in the area and as an energy base, which houses a thermal power station and a national stockpiling base.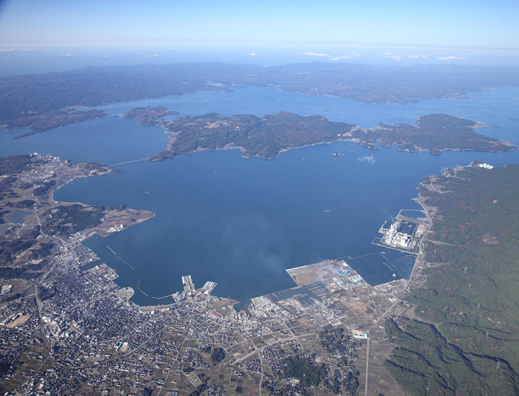 Sea Wave Information in Ports
(Real-time)

You have access to the real-time wave information at all ports in Japan. Broadcasted by The Nationwide Ocean Wave information network for Ports and Harbors (NOWPHAS)

You can check the information of waves in the Hokuriku region from your mobile phone.