Port of Nanao
There are various facilities in the Port of Nanao.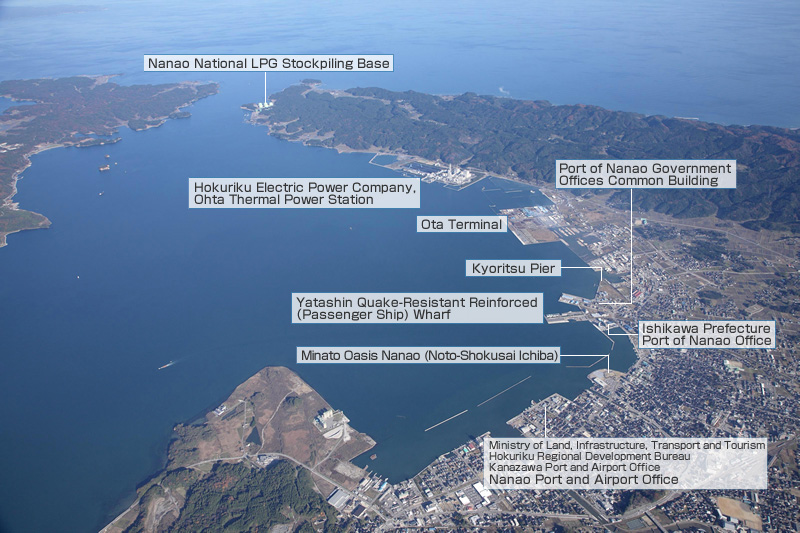 Nanao National LPG Stockpiling Base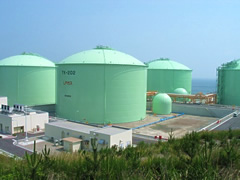 One of the five stockpiling bases in Japan for stable supply of liquefied petroleum gas (LP gas) necessary to our lives. It stores a week's supply of LP gas (250 thousand tons). LP gas is transported from the Middle East etc. by vessels.
Hokuriku Electric Power Company, Nanao Ota Thermal Power Station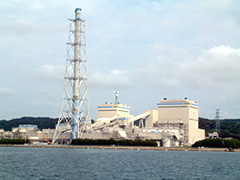 This thermal power station, which generates electric power by burning coal, supplies power to households in Ishikawa prefecture. The coal is transported from Australia, etc. on large vessels as long as 300-meters.
Kyoritu Pier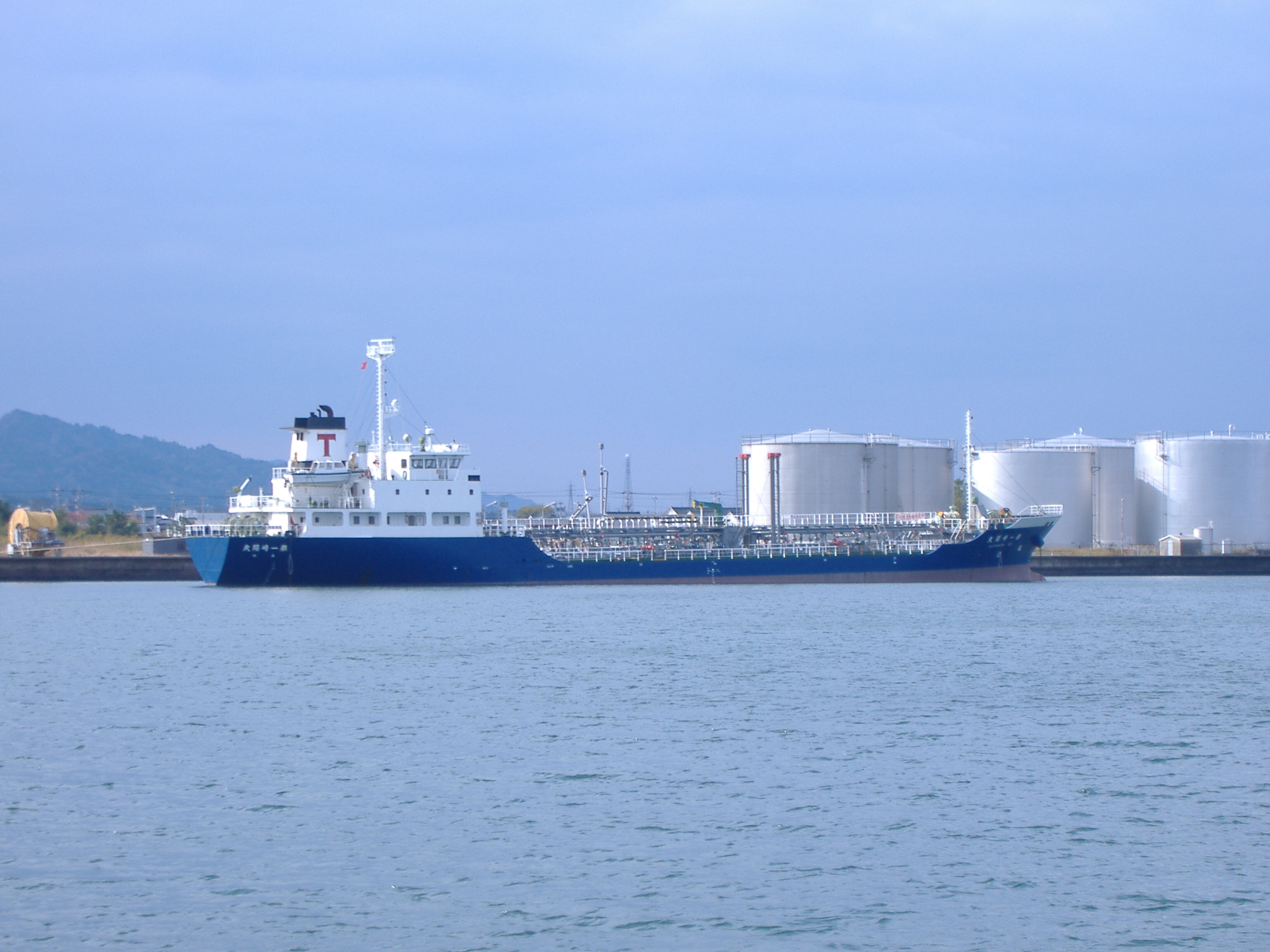 Port of Nanao Government Offices Common Building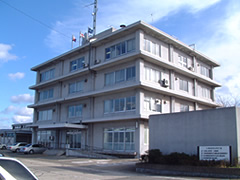 The staffs of the Japanese Coast Guard that maintain the safety of the sea and the customs officers who monitor and inspect import/export activities work here.
Yatashin Quake-Resistant Reinforced (Passenger Ship) Wharf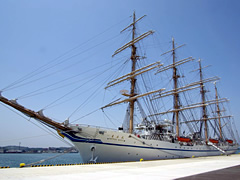 The quay for passenger ships, which are reinforced to withstands strong earthquakes. In 2009, the famous sailing ship as a lady of the sea, "Nihon Maru" stopped here. In times of disasters, it will serve as a route of sea transportation for emergency supplies and evacuees.
Ishikawa Prefecture Port of Nanao Office
This office manages the Port of Nanao as well as guides or supervises construction works in the port.
Minato Oasis Nanao "Noto Shokusai Ichiba (Market)"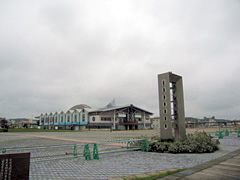 Noto Shokusai Ichiba was established as a symbol of local vitalization effort in 1991. There are shops of fresh seafood from Noto, restaurants, and an event square, where various events are held. It was officially acknowledged as a "Minato Oasis" in March 1991.

Ministry of Land, Infrastructure, Transport and Tourism Hokuriku Regional Development Bureau, Kanazawa Port and Airport Office, Nanao Branch Office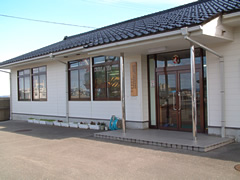 This office is in charge of development and maintenance of important facilities in Port of Nanao and Port of Wajima. It also engages in administration of the port to incorporate opinions from the community about the "sea and port".
Sea Wave Information in Ports
(Real-time)

You have access to the real-time wave information at all ports in Japan. Broadcasted by The Nationwide Ocean Wave information network for Ports and Harbors (NOWPHAS)

You can check the information of waves in the Hokuriku region from your mobile phone.