Port of Kanazawa
There are various facilities in the Port of Kanazawa.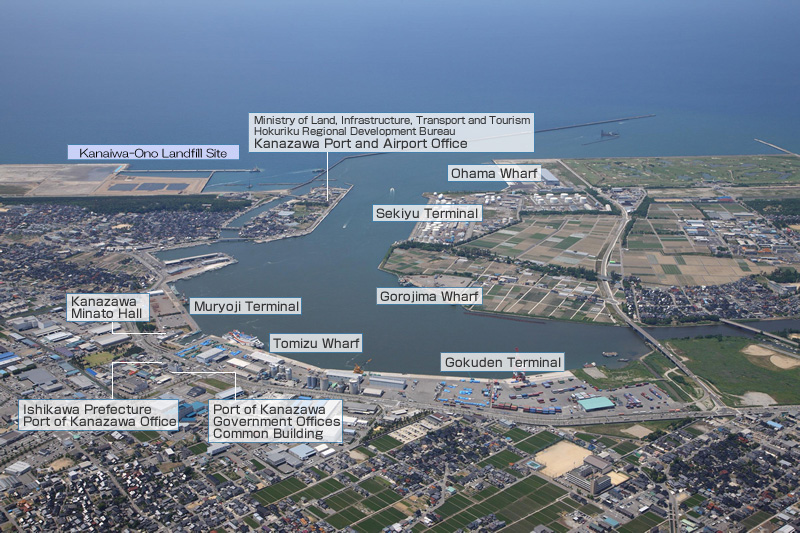 Kanaiwa-Ono Landfill Site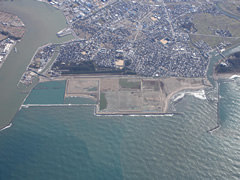 The land was made with the earth and sand generated from the Port of Kanazawa development. A part of the land has been open to public since 2009, used for seaside activities and soccer practice, etc.
Ministry of Land, Infrastructure, Transport, and Tourism
Hokuriku Regional Development Bureau
Kanazawa Port and Airport Office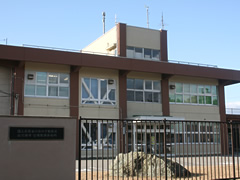 The Office is in charge of development and maintenance of important facilities of Port of Kanazawa, Port of Nanao, Port of Wajima and Komatsu Airport. It also administrates the port incorporating opinions from the region about the "sea and ports."
Sekiyu Terminal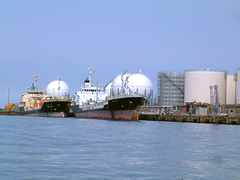 The very first terminal built in the Port of Kanazawa. Gasoline, diesel oil, propane gas etc. shipped by the vessels arrive here and transported to gas stands.
Gorojima Wharf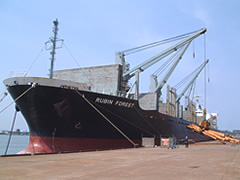 Scrap, such as scrap metal for recycle, is boarded on the vessel and shipped overseas.

Muryoji Terminal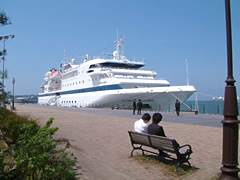 Every year, we have many visitors get off the ship at the Muryoji Quay. There is a boardwalk and a park near the quay serving as place for recreation and relaxation. Additionally, wheat, a raw material of bread and udon (thick Japanese wheat noodle), arrives here from Niigata Prefecture.
Tomizu Wharf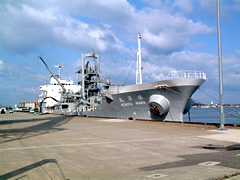 Cement, an ingredient of concrete that is used for houses, buildings and roads, is shipped from multiple areas in Japan and arrives here. Also, the largest luxury liner in Japan, Asuka II, stops here.
Kanazawa Minato Hall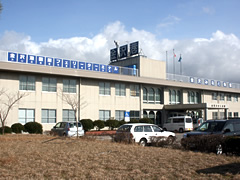 The lounge for passengers who came to the Port of Kanazawa on the ship and conference room for the meeting concerning the "sea and port"
Ishikawa Prefecture Port of Kanazawa Office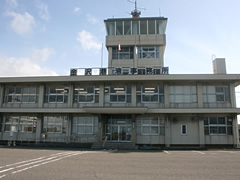 The Port of Kanazawa's administration office. This is the place to apply for the use of port of Kanazawa.
Port of Kanazawa Government Offices Common Building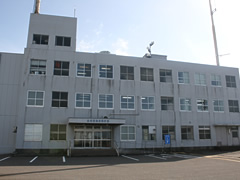 National institutions that handle works related to ports and sea are in this building. Staffs of the following institutions are here; Japan Coast Guard that maintain the safety of the sea, the Immigration Bureau that checks people who use the port and cargos, the quarantine station where plants are checked and the customs that monitors and inspects import/export activities.
Sea Wave Information in Ports
(Real-time)

You have access to the real-time wave information at all ports in Japan. Broadcasted by The Nationwide Ocean Wave information network for Ports and Harbors (NOWPHAS)

You can check the information of waves in the Hokuriku region from your mobile phone.