Port of Wajima
Overview
Port of Wajima is located in Wajima city, northern Noto Peninsula. A long time ago, it thrived as "Oya no Minato", one of the "Sanshin-shichiso (ten major port cities)". Wajima is a historical port city where Kitamae-bune (cargo vessels) stopped in Meiji Period (1868~1912). It is under the development as a shelter port for the ships that pass in the offing of Noto Peninsula, which is dangerous.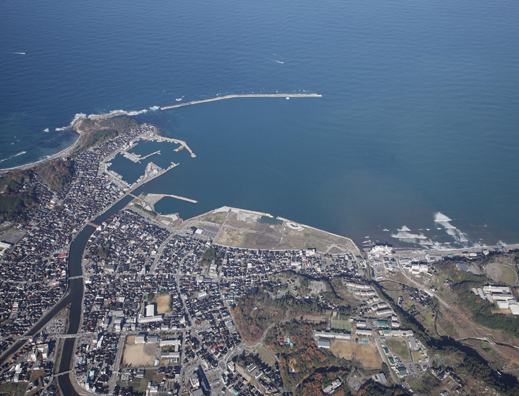 Sea Wave Information in Ports
(Real-time)

You have access to the real-time wave information at all ports in Japan. Broadcasted by The Nationwide Ocean Wave information network for Ports and Harbors (NOWPHAS)

You can check the information of waves in the Hokuriku region from your mobile phone.