Komatsu Airport
Overview
Komatsu Airport is located near the center of Japan and used by the Japan Self Defense Force and private airlines. Domestic flights to Tokyo, Fukuoka and Sapporo etc., international flights to China and Korea and charter flights as well as international cargo flights to Europe are in service from here.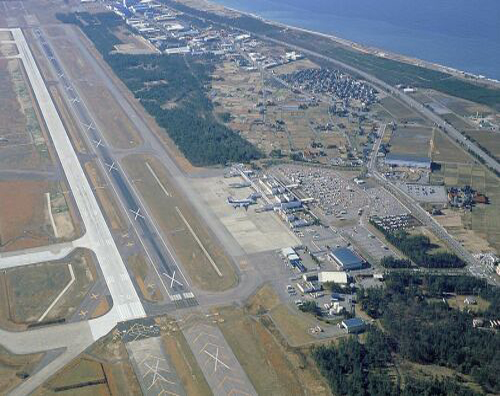 Sea Wave Information in Ports
(Real-time)

You have access to the real-time wave information at all ports in Japan. Broadcasted by The Nationwide Ocean Wave information network for Ports and Harbors (NOWPHAS)

You can check the information of waves in the Hokuriku region from your mobile phone.