Port of Kanazawa
Overview
Port of Kanazawa is located in the center of the Japan Sea coastline, Kanazawa, in Ishikawa prefecture. The port includes the outlets of Ono River and Sai River, which run through the city of Kanazawa and flow into the Japan Sea, and built by digging into the inlet.
It supports the circulation of goods necessary for our lives, such as food, clothing and gasoline. It also serves as a logistics hub that helps strengthening the international competitiveness of the mechanical industry in the area, and a recreational area, where passengers of cruise liner and the citizens in the area gather for fun.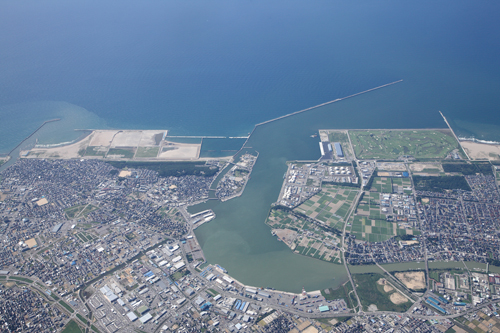 Sea Wave Information in Ports
(Real-time)

You have access to the real-time wave information at all ports in Japan. Broadcasted by The Nationwide Ocean Wave information network for Ports and Harbors (NOWPHAS)

You can check the information of waves in the Hokuriku region from your mobile phone.