Ongoing Project
Port of Wajima Breakwater Development Project
The sea around Noto Peninsula is known to be a dangerous route to the ships since there is a little area for harborage in the stormy weather. Therefore, at the Port of Wajima, we promote the breakwater development to prevent marine accidents and secure the safe harborage area for the ships in the stormy weather.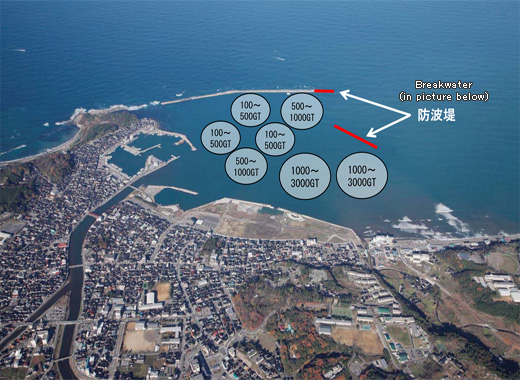 Overview of the Port of Wajima Breakwater Development Project
Sea Wave Information in Ports
(Real-time)

You have access to the real-time wave information at all ports in Japan. Broadcasted by The Nationwide Ocean Wave information network for Ports and Harbors (NOWPHAS)

You can check the information of waves in the Hokuriku region from your mobile phone.